SPAS 12




Type
Country

Italy

Introduced

1979

Appearances
The SPAS 12 is an Italian shotgun introduced in 1979. It has never been used in any challenges on Top Shot, but is featured in the Season Two credits.
The shotgun was introduced during 1979 by Italian firearms manufacturer Franchi.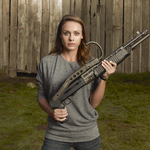 Although the SPAS 12 hasn't been used in any Top Shot challenge, Maggie Reese is seen holding it during the opening credits and promotional pictures of Season Two.

References
Edit
Ad blocker interference detected!
Wikia is a free-to-use site that makes money from advertising. We have a modified experience for viewers using ad blockers

Wikia is not accessible if you've made further modifications. Remove the custom ad blocker rule(s) and the page will load as expected.